Event Details
ENERGIZED AND READY TO THRIVE.
THRIVE CONFERENCE BY BC FOOD & BEVERAGE
Imagine TEDx style talks with a Food & Beverage twist with hundreds of your food and beverage peers. A day of meaningful connection and shared experiences, inspirational speakers, chatting over lunch or an afternoon cocktail, laughter, networking and building community in ways that matter to you.
EXCLUSIVE EARLY BIRD REGISTRATION FOR
BCFB PROCESSOR MEMBERS OPEN NOW!
BCFB PROCESSOR MEMBER RATE - $99
** secure your spot - limited number of tickets at this rate**
REGULAR MEMBER RATE - $139
All tickets include:
Access to a day of engaging speakers, refreshments, lunch, a cocktail reception (one drink included with ticket) and of course plenty of networking!
All ticket sales are non-refundable or transferable
PLEASE NOTE, to attend Foodpro22:
All B.C. residents will need to show their B.C. Vaccine Passport along with a piece of valid government ID (B.C. Driver's License, B.C. Service Card, & Passport). Visitors to B.C. can provide Provincially/territorially officially recognized vaccine record along with a valid government photo ID. Current regulations require all people 12 & older to wear masks in indoor public settings. We are continuously monitoring the situation & will update you with any changes to this policy.
How to Get Your Proof of Immunization Card: https://www2.gov.bc.ca/vaccinecard.html
Please read our Covid 19 Protocols on the next tab.
GUIDELINES FOR ATTENDEES
The safety and well-being of our Foodpro22 attendees, presenters and staff, is our number one priority. If you are considering coming to Foodpro, please read our health and safety measures below that have been put in place to ensure your experience is a fun and safe one.
We are continuously monitoring the situation & will update you here with any changes to this policy.
For the safety of our team members and guests, we ask that you:
Are fully vaccinated
Stay home if you or others around you feel sick
Wear a mask at any time you are not seated
Follow posted signs about physical distancing
Purchase tickets online – tickets will not be available on site.
Sanitize your hands at provided stations
Vaccinated:
BC Health Regulations mandate that all event attendees must be "Fully Vaccinated" for events that occur after October 24th. "Fully Vaccinated" means two doses. Information on how to become vaccinated can be found here.
​
Stay Home if You Feel Sick
Please do not attend if you feel sick, have COVID-19 symptoms, or have been in contact with someone who has tested positive for Covid-19.
Wear A Mask Unless Seated
Masks are required in common areas such as the lobby, washrooms, hallway and as you enter and exit the venue. Once you are seated, you are welcome to remove your mask.
Follow Posted Signs about Physical Distancing
For the safety of our team members and other guests, please follow all signs and physical distancing markings posted at the venue.
Are masks required?
The PARQ Hotel requires a mask for entry to the hotel and BC Food & Beverage will require all staff and all guests to wear a mask that covers their mouth and nose while attending the conference. Masks and/or Face Shields must be worn at all times except when a guest is seated.
Refund Policy:
All ticket sales are non-refundable or transferable
Exceptions:
If an event is canceled by the Organizer a refund will be issued within 30 days of cancellation. Five percent of ticket price will be withheld to help defray ticketing and credit card fees
A note from a doctor that due to COVID-19 you should not attend. A refund will be issued minus a five percent fee to help off-set the cost of ticketing and credit card fees.
*** Due to BC Health Regulations requiring us to confirm vaccinations, tickets to this event will be non-transferrable to another party ***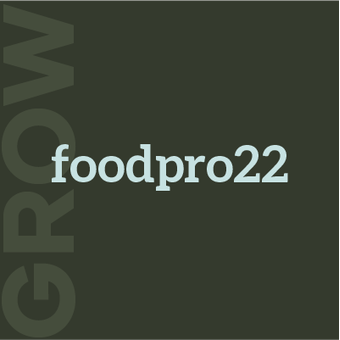 PARQ Hotel, 39 Smithe St, Vancouver, BC V6B 0R3, Canada